You have several choices to make when deciding where to have your cosmetic procedures performed. It seems like everyone is offering Botox these days. Dr. Ralston has been injecting for over 10 years. He has thousands of happy patients that have benefited from his knowledge and skill. He will listen to your concerns and pair it with his knowledge of cosmetic procedures, lasers and injectables to help you make correct decisions when considering which procedures are right for you. We use the latest technology for consultation. Like our VISIA Complexion Analysis System. This system will show you your percentages compared to others your age, this will greatly help you find a starting point to your aesthetic journey.
Dr. Ralston completed a 2-year fellowship involving lasers. During this fellowship, companies trusted him with their lasers and topical, oral and IV medications to create recommended settings for FDA approval. He understands laser physics and can create customized settings individually because he knows how light will interact with your specific skin.
Comfort is very important to Dr. Ralston, he takes lengthy measures in creating protocols for patient comfort. Whether he is injecting with Botox or performing an Ultherapy treatment, he has techniques to minimize discomfort.
Patients travel from all over the country just to see Dr. Ralston and doctors trust sending their family members. Aesthetic company representatives trust him with their aesthetic needs as well. We hope that you will trust your aesthetic needs into the hands of Dr. Ralston and his trusted team.
Below are just some of the cosmetic products/procedures offered. Call our office to schedule an appointment and learn more about our latest treatments and promotions. Also, visit our Facebook page for exclusive offerings.
BOTOX® Cosmetic is a prescription medicine, FDA-approved to temporarily make moderate to severe frown lines, crow's feet and forehead lines look better in adults.
Join Brilliant Distinctions to save on BOTOX® Cosmetic.
---
Join Aspire Galderma Rewards to save on Dysport ®.
---
Join Brilliant Distinctions to save on JUVÉDERM®
---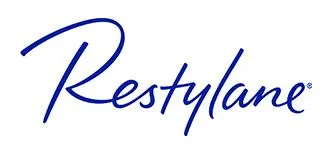 With over 30 million treatments worldwide, the Restyane® line of hyaluronic acid fillers provides natural-looking results by smoothing away facial wrinkles and folds.
---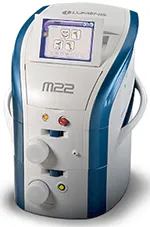 Intense Pulsed Light (IPL) with Optimal Pulse Technology


M22™ Universal IPL module enables you to treat a myriad of conditions with a single, versatile handpiece. IPL technology improves the appearance of photoaged skin, removes age spots (sun-induced freckles), most benign brown pigments, and redness caused by broken capillaries. The Universal IPL handpiece is designed with 9 ExpertFilters™ tailored to the condition being treated and computer-enabled filter recognition for enhanced safety and ease-of use. With the Universal IPL handpiece change ExpertFilters™ in seconds instead of attaching a whole new handpiece.
The Universal IPL handpiece saves not only treatment time and storage space, but is also extremely cost efficient because there is no need to purchase multiple IPL handpieces. Three SapphireCool™ lightguides, for large and small areas, maximize patient comfort with continuous contact cooling.
---
NuEra tight is a non-invasive RF solution to improve the appearance of cellulite and skin laxity, with consistent results without downtime. NuEra tight emits powerful RF waves at 470kHz with high 250W power, to heat the skin's surface superficially or reach deeper tissue levels. By using the precise frequency and depth of heat, you can treat a variety of conditions with different levels of severity and on different areas of the body and face. NuEra tight optimizes treatment efficacy on the abdomen, flanks, buttocks, inner and outer thighs, upper arms, bra and back fat, as well as around the eyes, mouth, cheeks and neck.
NuEra tight and CoolSculpting® can be combined for a fire & ice treatment.

---
PiQo4 - MOST POWERFUL PIGMENT & TATTOO REMOVAL SOLUTION
PiQo4 treats a wide range of pigment colors and its versatile energy matrix ensures effective shattering of pigment deposits. It also has the largest spot size on the market, which allows you to deliver faster treatments. PiQo4's ability to treat a wide variety of skin conditions, including tattoo removal, provides your customers an attractive range of aesthetic solutions to improve their lifestyle and sense of well-being.
---
ResurFXTM - True Fractional Non-Ablative Resurfacing. ResurFXTM is an advanced 1565nm fiber laser system for True fractional non-ablative skin resurfacing. The ResurFX sophisticated CoolScanTMscanner, enables you to offer excellent outcomes for a variety of patients.
---
Splendor X uses the power of a binary laser emission of the Nd:YAG and Alexandrite. These wavelengths can be synchronized with varying proportions to tailor treatment, according to the individual's skin type, hair color and thickness allowing safe and effective treatment. Powerful, fast and versatile SPLENDOR X treats a wide range of hair removal procedures and skin conditions such as wrinkle reduction, vascular and pigmented lesions.
With blending technology, a large square spot size, rapid coverage, and the ability to customize treatment, the Splendor X is the best laser for your hair removal procedure.
---
A REVOLUTIONARY SHORT-PULSE RADIOFREQUENCY NON-SURGICAL SOLUTION

Safely & effectively treats all skin types
Three treatment modes intended for the scalp, face, and body
Needle tips do not limit total number of pulses
Next-generation robotic motor for a more comfortable patient experience
Treatments can be delivered up to 25% faster
---
Sofwave comfortably delivers Synchronous Ultrasound Parallel Beam SUPERB™ technology, providing a reduction in fine lines and wrinkles no matter the skin type.

Sofwave is FDA cleared and clinically-proven to rebuild collagen, improve facial lines and reduce wrinkles, achieving ideal outcomes with minimal downtime in a single 30-45-minute treatment.
---
Ultherapy is a safe, non-surgical ultrasound treatment that counteracts the effects of time and gravity on your skin. Ultherapy uses the body's own regenerative response to gently and gradually lift skin on the eyebrow, under the chin and on the neck, and smooth lines and wrinkles on the décolletage.
---
OTHER COSMETIC PROCEDURES

CoolSculpting® is a revolutionary non-surgical contouring treatment that freezes stubborn fat, which then is naturally eliminated from your body. No needles, no special diets, no supplements, no surgery. And most importantly, no downtime. It's easy to get started on your CoolSculpting journey to a slimmer you. Your first step: call to schedule your free consultation.
NuEra tight and CoolSculpting® can be combined for a
treatment.
Join Brilliant Distinctions to save on CoolSculpting®.
---
DERMALINFUSION - THE SOLUTION FOR HEALTHY, VIBRANT, REJUVENATED SKIN
Dermalinfusion is an advanced skin-resurfacing treatment that combines exfoliation, extraction, and infusion of condition-specific serums to improve skin health, function and appearance.
A patented, non-invasive treatment, Dermalinfusion is fully customizable and the perfect solution to address a wide variety of skin concerns and conditions from head-to-toe and is suitable for all skin types and tones.
---
The Minus 10 Peel targets the mechanisms that affect skin degradation, Rhonda Allison's Minus 10 Youthful Skin Collection merges advanced science with natural, groundbreaking formulas to bring you one of the most powerful re-youthing regimens to date.
---
What makes OxyGeneo™ the new super-facial? Get the exfoliation benefits of microdermabrasion plus deep facial rejuvenation with the infusion of essential revitalizing nutrients and healing skin oxygenation from within. OxyGeneo™ treatments are suitable for all skin types – any ethnicity and pigmentation, sensitive skin, and even for those who keloid (scar) and couldn't otherwise have abrasion treatments.
Breakthrough OxyGeneo™ Technology provides superior anti-aging results by treating the skin at a deeper level. Exfoliate, Infuse, and Oxygenate your way to youthful skin.
Auspect MD takes a natural, organic approach to skincare by omitting ingredients that are harsh, irritating, or controversial.
---
EltaMD sunscreens help prevent sunburn and decrease the risk of skin cancer and early skin aging caused by the sun, when used with other sun protection measures. EltaMD sunscreens are formulated with transparent zinc oxide and are noncomedogenic, sensitivity-free, fragrance-free and paraben-free. All EltaMD sunscreens are recommended by The Skin Cancer Foundation as effective broad-spectrum sunscreens.
---

HEALTHY SKIN FOR LIFE
Epionce is a physician-strength skin care line created by clinical dermatologist, Dr. Carl Thornfeldt. Epionce is rooted in hard science and integrates over 20 years of clinical skin research. Epionce provides the foundation to address your unique skin care needs. From improving the visible appearance of skin aging to problem skin, Epionce has a regimen to solve your specific skin concerns.
---
GMC Medical combines research, science, innovation, and passion, with a promise to deliver exceptional products to prevent, treat and protect the skin.
PREVENT, TREAT, PROTECT
Recommended by plastic surgeons, dermatologists and physicians, GMC MEDICAL advanced dermaceutical products support and maintains clinical procedure results with an integrated approach to skin health.
---
ProNox® is an innovative analgesia system that involves the use of a patient-controlled, 50/50 combination of nitrous oxide and oxygen to minimize anxiety and discomfort from a procedure under local anesthesia. Pro-Nox is used for a number of our procedures, such as filler, PDT, laser treatments, and any treatment that could be uncomfortable. It sometimes eliminates the need for injection numbing.
---
The mission of Rhonda Allison Clinical Enterprises is to bring honor and integrity to the profession of Aesthetics through evidence based, highly active skincare solutions free from skin irritants.
We are committed to excellence for the growth and enhancement of all aestheticians by providing revolutionary anti-aging, skin strengthening, illuminating, and active correctives to help every skin condition. Our goal is to provide the support, service, education and formulas that bring every client's skin to its optimum potential for health and beauty.
---
RevitaLash Cosmetics is a Physician developed, award-winning line of lash, brow and hair focused cosmetics specifically designed to elevate, restore, and enhance the health and natural beauty of your most treasured beauty assets.